UltraWater – Water Ionizer Filter Technology
Simply put, UltraWater is the best alkaline water ionizer filter you can buy. In fact, it is the best filter — of any type — that is currently available. Our unmatched Independent EPA / NELAP certified lab tests prove it. We often get asked how we can achieve such stunning results.
What you need to know about filtration…
What good is healthy water if it isn't also clean water? To that end, be thorough in your research. Watch out for slick marketing. One company offers "customized filtration". All they really do is give you a standard (and unsightly) three filter array (installed separate from your ionizer) regardless of where you live. You end up with the extra hassle and cost of five filters and external housings to change annually. If you don't, you void your warranty. Another company touts .01 micron as its "UltraPlus", best solution. A .01 micron filter sounds good, and can remove microbes, but is lousy at broad contaminant removal. We have sold them for 15 years and only recommend them if you are on untreated (well) water. Read on and you'll learn about our UltraWater technology – the most thoroughly tested and safest option available.
Let's start with an analogy: turbocharged gas engines. When they first came out, they combined new and existing technologies in a novel way. The result was a powerful new combination and unprecedented performance. Similarly, UltraWater filtration technology starts with the water industry's proven top-performing media, adds in cutting edge medias in a new application, and then creates a new twist on existing manufacturing techniques. The result isn't just a filter. It's a proprietary filtration technology. This unique combination effectively "turbocharges" the media and filtration processes, allowing better performance and better results.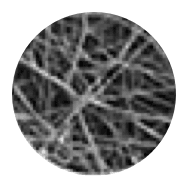 Sediment Shield
Standard GAC filters do not offer this component. It is an electrostatic wrap comprised of polypropylene spun fiber. It is designed to provide a mechanical barrier to sediment – meaning it traps the sediment.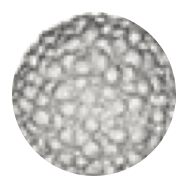 Biostone Booster
Comprised of NSF certified CaSO3 slow-eluting bio-ceramic balls. They target chlorine, chloramine certain heavy metals. CaSO3 is more effective than granulated active carbon or KDF. One hundred grams (100g) of CaSO3 will outperform carbon and KDF by a factor of x2.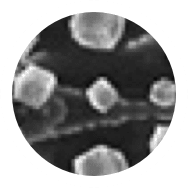 BioStone Carbon with Impregnation Plus
Our NSF certified carbon is catalyzed with an oxidizer and has the highest oxidation and adsorption pore concentration available. The carbon is impregnated with natural zeolite and silver. The zeolite provides increased heavy metal reduction and a slight ion-exchange effect. The silver prevents bacteria growth between uses. We use both carbon block and loose bed applications. Our blocks are sintered and compressed under high temperature and heat (not extruded) resulting in a superior block. Either way, our proprietary process greatly increases the surface area, contact time and the resulting capability.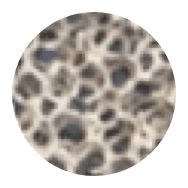 UltraWater Disc Technology
This leading-edge technology is the real turbocharger in UltraWater. It combines a high-tech NSF certified reticulated foam which is impregnated with three different medias. All are NSF certified. All offer unmatched heavy metal and organics reduction allowing us to target contaminants that other alkaline water ionizer filters can't – such as arsenic.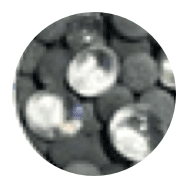 Bioceramic Tourmaline with Scale Guard
The tourmaline is in a very hard, slow-eluting biocermic ball from. It releases FAR infrared energy lowering surface tension. Scale Guard is a sequestering agent that is a highly effective anti-scale media. It is in a slow-eluting crystal bead form and is there to protect the ionizer from hard water damage.

UltraWater is the ONLY alkaline water ionizer filter tested for 249 contaminants. Independent EPA / NELAP certified lab testing shows UltraWater is the ONLY filter that can reduce virtually all contaminants up to 99.9%, even the toughest including arsenic, chromium VI, lead, VOCs and pharmaceuticals
UltraWater filtration technology reduces the bad contaminants while allowing the good, naturally occurring minerals to pass through. This alkaline water ionizer filter design is used in AlkaViva's UltraWater electric ionizer range to produce electric ionization.
UltraWater can also be formulated to create ionization without electricity. Some of the world's renowned sources of healing water are passively ionized by contact with certain earth alkali minerals, silicate and crystalline complexes. We have formulated an exclusive "passive ionization" technology inside our non-electric elita Series which contains the same type of mineral complexes. As water passes over the passive ionization media we create increased pH, –ORP and molecular hydrogen (H2 water). While multiple beneficial minerals are dissolved, it chiefly infuses magnesium, which is shown to be absorbed best by the body when dissolved in water.
So regardless of which AlkaViva water product you choose, ultraclean and effective UltraWater is the best answer!
Delphi H2 Undersink Elegance
Elegant, compact design. Powerfully efficient. Best filtration.
Lasting Performance. (9-plates)
Vesta H2 Countertop Water Ionizer
Elegant, compact design. Powerfully efficient. Best filtration.
Lasting Performance. (9-plates)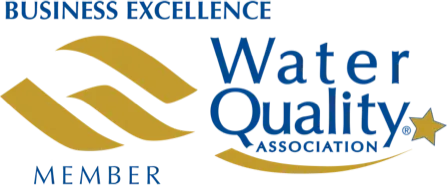 Our promise and commitment to you
integrity and certification of
products and staff.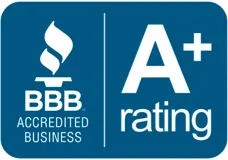 In business since 2003, we've been continuously
BBB accredited and A+ rated since 2007.